About Us
Welcome to Nationwide Utilities, a London-based business energy consultancy founded in 2000 by energy industry enthusiast Alex Pinna. We are one of the UK's leading names in strategic energy management and supply procurement. Our diverse and highly skilled team of business energy experts have proudly provided clients with unrivalled transparent utility solutions for more than 20 years and we remain a dynamic force in an increasingly challenging yet exciting sector. At its core, Nationwide Utilities is committed to accountability and progress, and our company culture's client-centric approach continuously motivates us to push the boundaries of technological development.

We're eager to listen and endeavour to source the most effective bespoke solutions for all your business energy needs, including comprehensive end-to-end energy optimisation and strategic emission reduction solutions to meet our global climate change commitments.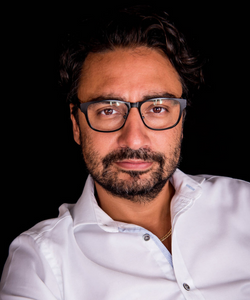 Alex Pinna


Founder & Managing Director
Alex founded Nationwide Utilities with the intention to simplify the complex and temperamental world of energy procurement and management. Like many, he had always been fascinated by the seemingly endless possibilities presented by the energy industry and revelled in all its remarkably fast-paced innovation. Unfortunately, he felt that the supply procurement process had become unnecessarily convoluted, even for the most established businesses.
Over the course of the past two decades, Alex has channelled his entrepreneurial spirit into building something capable of challenging the status quo and instigating real change. To achieve his goals, he knew he'd have to push every boundary at every juncture.
Let's Connect:

Get in touch today to meet our team of trailblazing energy experts. We're here to help.